This is painful to research. It is even more painful to write. I'm sure it is even more painful to read. But research, write, read, and do something, we must. The heartbreaking reality of 132 million children is that they are orphans. Young and without parents, many are homeless, starving, and end up dying very young. 
This article is the second of a series of pieces on the cultural crises we face in our time. It is called, Do Something: Cultural Crises and the Gospel. 
The Heartbreaking Reality of 132 Million Children
According to UNICEF there are an estimated 132 million children living as orphans worldwide who have lost at least one parent. 
In the United States alone there are roughly 400,000 children in the foster care system. 100,000 of those children are waiting to be adopted (source). Every year, though, 30,000 children age out of the foster care system without a family to call their own. 
In Asia alone there are, at last count, roughly 60 million orphans. 34 million children are orphans in sub-saharan Africa.
Brazil is home to 4 million orphans. Pakistan has 4.1 million orphans. Maybe the most staggering number of one country is India with 20 million orphans. 
Nearly half of all deaths of children under 5 years of age are caused by undernutrition. That's about 3 million children dying each year due to a very preventable cause (UNICEF). 11 young kids, every minute, die worldwide. 
Will we stand idly by as millions of children suffer from having no hope, no family, and no way to get food in their bellies? We stand or sit here now. What will we do? What can we do?
Taking Care of Orphans
God's word tells us:
Religion that is pure and undefiled before God, the Father, is this: to visit orphans and widows in their affliction, and to keep oneself unstained from the world. – James 1:27
We'll talk about widows soon, but for now let's focus on our aid to orphans. 
What could we do to visit orphans? To pursue them and meet their needs? 
4 Things You Can Do
1. Pray for the orphans around the world and for the organizations and individuals who are in their lives, seeking to help. 
2. Donate to an organization that works with orphans. A couple I have found that are worth looking into are World Vision and Show Hope.
World Vision allows you to give to their Orphans and Widows Fund that helps meet urgent needs of vulnerable children whose lives have been devastated by famine, war, and the AIDS epidemic. They provide food, shelter, medicine, education, counseling, and more. Donate to the Orphans and Widows Fund through World Vision.
Consider how World Vision helped Daniel Safari find hope in the midst of becoming an orphan through the Rwandan Civil War in the 90's. He's now older and ready to tell his story.
Show Hope provides Adoption Aid to families seeking to adopt children all over the world. Through their program, they have helped 5,000 children get adopted from 53 different countries. They say that they have the capacity to help twice as many children become adopted than what they currently have funds for. They are currently holding a 20/20 campaign with the goal of helping 20 children be adopted by 20 families in April alone. Donate to the 20/20 campaign through Show Hope.
3. Become a Foster Parent in your county. You must be 21 years of age or older in order to become a foster parent. There's training you must go through as well. It's a process, but a worthwhile one. You can make an impact in a child's life – one of the 400,000 children in the US who are in the foster care system. 
Google "become a foster parent in [insert your county name]" and prayerfully considering making a difference by becoming a foster parent. 
4. Adopt a child from somewhere in the world. Every country has orphans who need a family. My wife and I have talked a lot about adopting and our biggest hang up with it, as I'm sure is yours as well, is the cost. Even with the high cost, there ARE ways to get help. Consider looking into the National Adoption Foundation that provides grants and loans to help with the financial difficulty of adopting.
Other sites to look into if you are considering adopting:
The Gospel Response
A Gospel-infused life must take action when confronted with the cultural crises of our time. Pure and undefiled religion means to pursue orphans and widows (which we'll talk about soon) so will we choose what God wants? Will we prayerfully consider what we can do to help a child in need of a family. 
I know that there will be a conversation happening today in the Kelley household about research grants and seeing how we can make adoption a reality in our home. 
Don't take any of these actions lightly. 
We can make a difference. It starts with this simple thing: do something!
More in This Series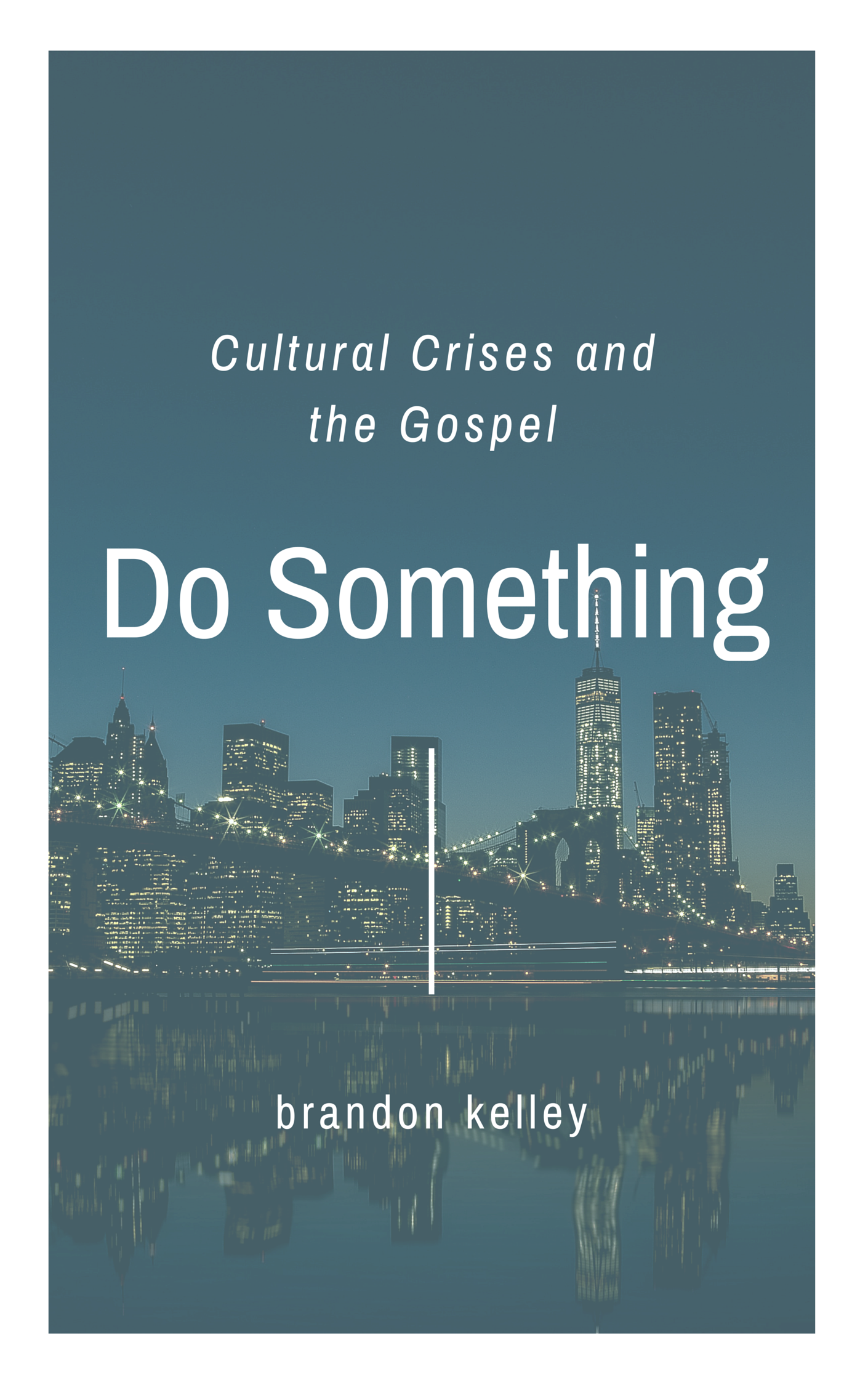 If this article resonated with you, subscribe to the blog. I'll be letting everyone who is subscribed know as soon as more pieces to this series go live. AND as a way of saying thank you, I have a gift to send you. It's called Journey to Knowing God. It's a 28-day daily devotional that features 4 audio sessions and 24 daily prompts. It will help you experience God in a real way every single day. 
Find the completed parts to the Do Something series by clicking here.