Hey, I'm Brandon. Thanks for checking out my site.
Grow your faith and increase your impact. That's what we're all about here.  
A little bit about me:
I am the proud husband of Sara and father of Kairea and Piper. I didn't grow up going to church or having faith in Jesus. I became antagonistic toward church as a teenager. I believed that those pastors just wanted your money!
God grabbed me at the age of 19 and began to show me His ways, His will, and His extravagant love. 
At the age of 21, God called me to vocational ministry. Between God grabbing me and calling me to ministry, I discovered my gifting: communicating the Gospel message of hope, redemption, and adventure through preaching, writing, and any other medium available. Speaking of other mediums, I love the art of spoken word and have a couple tracks of my own.
After moving to Cincinnati, Ohio in 2011 with my wife – leaving our full-time jobs – and attending Cincinnati Christian University, I got my first taste of vocational ministry and haven't looked back. I graduated from CCU in 2013 with a B.S. in Biblical Studies & Leadership and Ministry. I am currently working on an M.A.R. in Theology. 
I serve as the Spiritual Development Pastor at The Crossing, a church plant in Batavia, Ohio (east side of Cincinnati). I get to preach, teach, write, and develop content and curriculum. It's pretty awesome.
In the Spring of 2015, a friend and I started a ministry for pastors called, RookiePreacher.com. We get to help pastors preach and lead better. It's a blast!
I've had my writing featured on some large sites around the internet like ChurchLeaders.com and SermonCentral.com. 
I also created an online discipleship website for The Crossing called, TCteachings.com. It is open and free to anyone.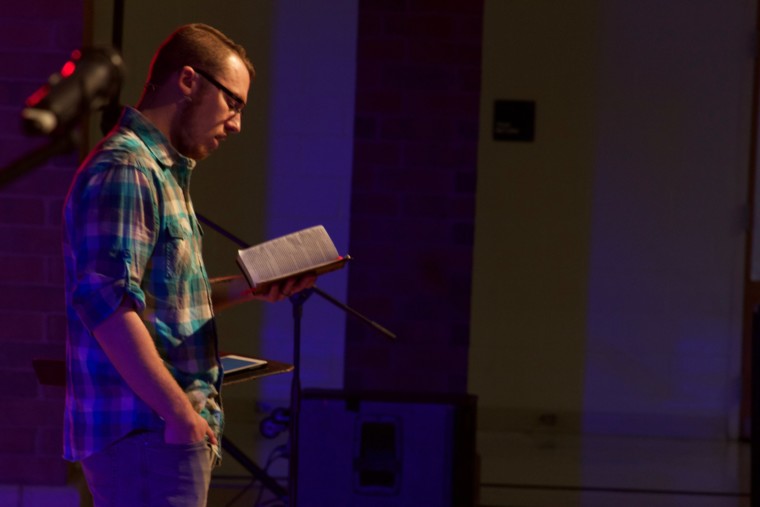 To see some of my sermons, check out the sermons page.
I've also been blessed to become a published author. This is another calling I believe God has given me – to take His message of hope and grace to more and more people. I currently have two books published. Visit my books page here.
To be the first in the know about my upcoming books, you can subscribe to the community here.
Let's Connect!
Connect with me on Twitter or Facebook, or email me
. I'd love to talk with you and hear what God is doing in your life!
Grow Your Faith and Increase Your Impact
I'd love to go on this journey with you. So let's be email friends. I'd love to send you a copy of my two free eBooks: Bible Hacks: Understanding the New Testament and Do Something: Cultural Crises and the Gospel. And I'd love to give you my free daily devotional: Journey to Knowing God. You'll get all this (and updates with new content) when you subscribe to the blog.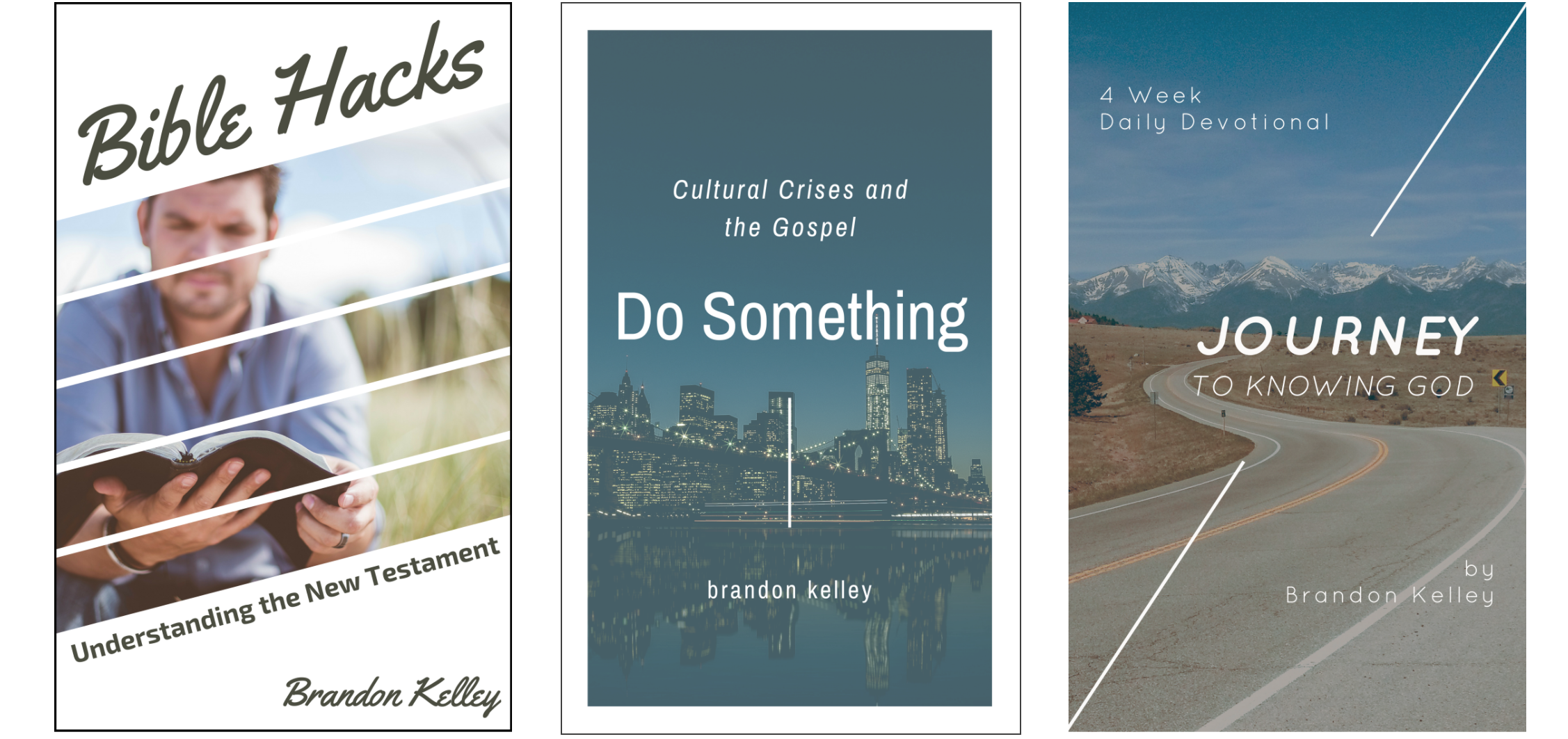 Popular Articles
Below are a few of my most popular articles and some of my favorites which are great places to start if you are new to the site.