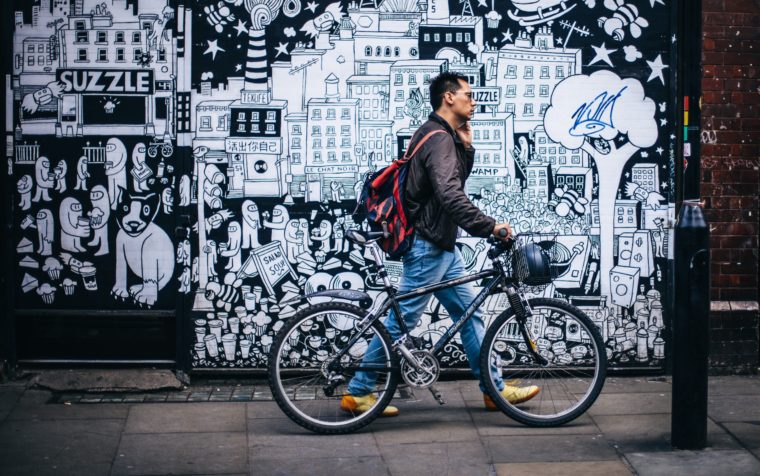 Future generations will look back at our present time amazed at the rate of change that has begun. Technology has transformed our palms, pockets, the angle of our heads, and our addiction of choice. The pursuit of happiness has been transformed into the image of self-fulfillment. Morality is now filtered through what someone wants rather than what is right. Just wait until this gets into our court system. But there's more…
Prejudices are still deeply seated in the hearts of even the most pious of Christians. Nationalism and blind political allegiance is not just a thing in our culture; it is a major thing in the American Church. Marriage has been reduced to simply an arrangement for people in love – until they're not. We could go on. But there's no need to. The question is this: when future generations look back at our present time, especially future generations of Christians, who will be the groups of people they look to as those who thrived in the midst of our ever-changing, perverse generation?
5 Powerful Truths Your Faith Must Be Built On to Thrive in Today's Culture
If you want to be deeply rooted in your faith in Christ, you have to build your faith on the following 5 powerful truths. If you don't, you will be influenced by the stories our culture tells us, you'll buy into our culture's lies without even knowing it, and you'll end up living a life that looks nothing like what Jesus has called you to.
1. Your Sin is Worse Than You Think and God's Grace is Greater Than You Can Imagine
If we don't take sin seriously, we won't take the grace of God seriously. But our need for redemption and rescue is of infinite proportions. God's infinite grace is our only hope.
When the truth about our sin and God's grace is rooted deep within our hearts, gratitude will flow outwardly from an endless spring of hope.
Amazing grace! How sweet the sound, That saved a wretch like me! I once was lost but now am found, Was blind but now I see. – John Newton
2. God Doesn't Call You to Nominal Belief, But Complete Surrender
American culture tells a story and depending what sub-culture you listen to, you have seen two things interwoven together that is now so normal that it is hard to spot the problem in it. What is it? God and country.
Country songs are filled with platitudes of prayer and politicians like to give lip-service to the god of America. Christ crucified? He doesn't get much air time in the mainstream.
If we're not careful, our faith will begin to resemble these half-hearted platitudes and we'll give God some credit while giving Satan most of our lives.
Christ gave His all for us. We are required to give ourselves back to Him. Following Jesus involves taking up a cross on our back, not just on a necklace around our neck.
3. In Christ, Because of Christ, We Are Brand New
Our culture tells us that our feelings determine our identity. How frightening!
We learn to see our identities through the lens of self-fulfillment, other's opinions, accomplishments, failures, appearances, likes, retweets, and social comments.
But Christ tells us a different story: in Him, we have been put to death and we are now brand new.
In Christ, our identity is now found in Him. Our identity is wrapped in Him. He gives us purpose, He gives us significance. And when we think about it, He gave His all for us – we were worth it to Him and His opinion is the only One worthy of our attention.
And you were dead in your trespasses and sins 2 in which you previously lived according to the ways of this world, according to the ruler of the power of the air, the spirit now working in the disobedient.

4 But God, who is rich in mercy, because of his great love that he had for us, 5 made us alive with Christ even though we were dead in trespasses. You are saved by grace!

-Ephesians 2:1-2, 4-5 (CSB)
4. The Holy Spirit is More Than a Gift Giver or an Add-On
One of the most ignored realities of the Christian life is the significance of the fact that when we give our lives to Christ, the Holy Spirit seals us and indwells us. He is always at work in us. Like a potter shapes his clay, God shapes us from the inside out.
When the onslaught of lies are thrown at us, we can rest in the presence of God. When we feel like God isn't near, we can remind ourselves that the mystery has been revealed – Christ in us. God is at work.
The Gospel isn't just about God saving us, it includes God indwelling us. But there's even more…
5. God Has Ushered in His New Kingdom and Brought Us Into His Family
Our culture is filled with divisions. They are perpetuated by what we see, read, and hear. We walk around in fear of those who are different from us.
But God has a better plan. The Israelites used to be the only people who could be given the label, God's people. But now that label is given to the Church. Anyone and everyone who has given their lives over to God in Christ has been adopted as sons and daughters through a new and better covenant.
We are His people. Every tribe, tongue, and nation. Our differences ought not to divide us. Our differences give us a beautiful picture of the image of God. We all come from Him.
Racism, nationalism, and ethnocentrism ought to be no more in the family and kingdom of God. Every person has value. Imago Dei is on every person, no matter their color, sex, language, or country of origin.
We can't love people when we allow our differences to divide us. God has brought us together to be His people, to be the Church. The Church ought to reflect that fact.
28 There is no Jew or Greek, slave or free, male and female; since you are all one in Christ Jesus. – Galatians 3:28 (CSB)
Dive Into These 5 Powerful Truths
I believe these 5 things are so important that I wrote a book about them. If you want to live fully into the life God has called you to and not be overcome by our culture's lies and challenges, you must have these 5 truths rooted deep within you. You must not just know of them, but know them.
In addition to diving into these 5 powerful truths, we'll walk through Jesus' Sermon on the Mount together. Through that, we'll discover a picture of what following Christ looks like on a very practical level.
Crucified to Life shows you what abundant life in Christ really looks like. I hope you'll grab a copy and let these 5 truths be planted deep within your heart.
Here's what some have said about the book…
"You want to grow in your relationship with God? You want to be motivated with your walk with Christ? Pick this book up!! You won't regret it!!!!" – An Amazon Review
"What an amazing book!! Brandon has helped me with an aha moment. He has explained so much. I am going to read this book again." – An Amazon Review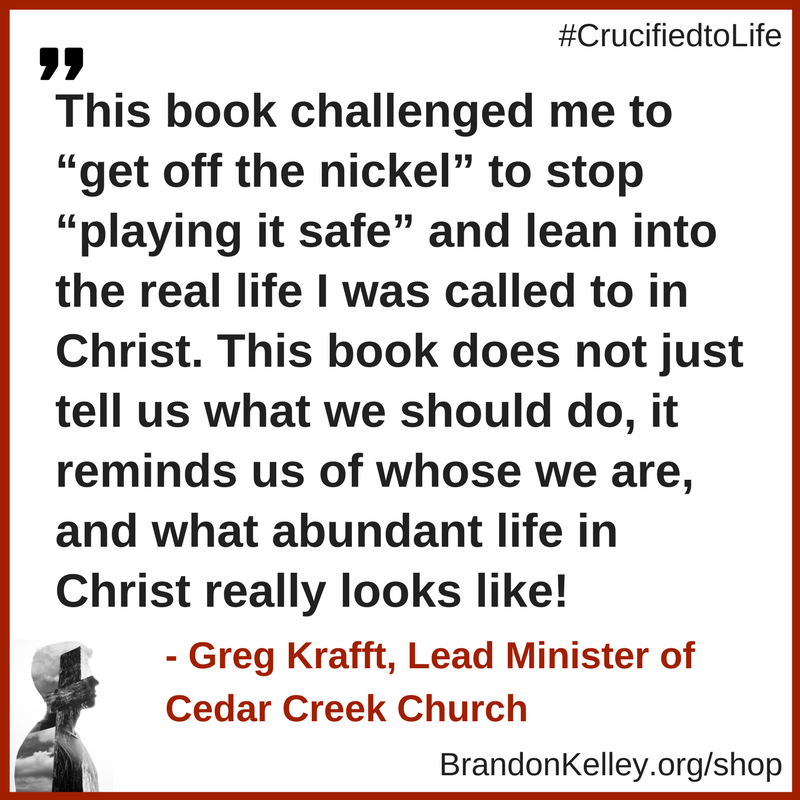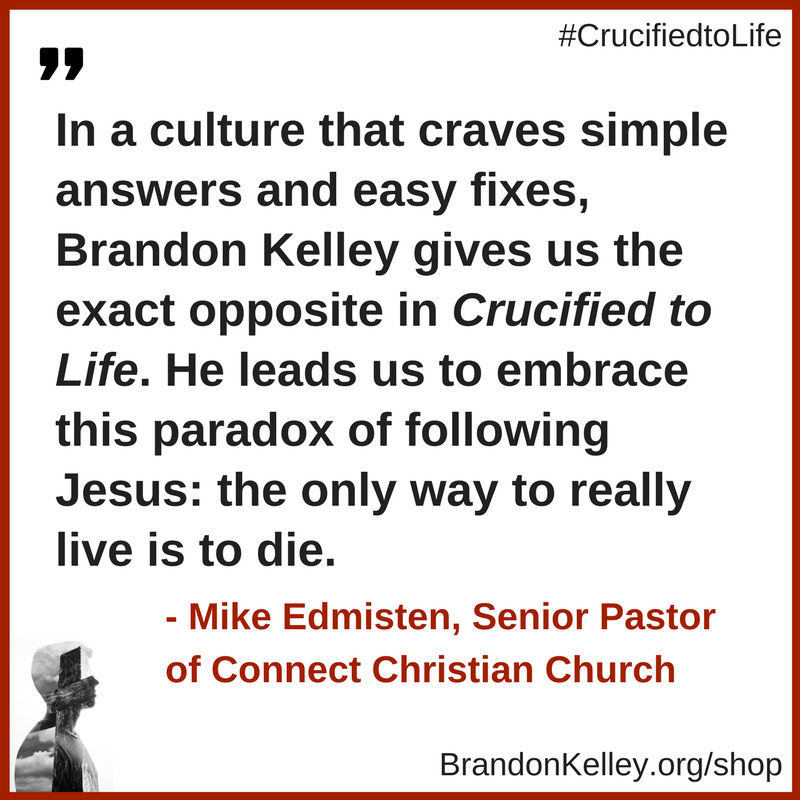 Engage Culture With the Gospel
I'd love to go on this journey of following Jesus with you and help you engage culture with the gospel. So let's be email friends. I'd love to send you a copy of my two free eBooks: Bible Hacks: Understanding the New Testament and Do Something: Cultural Crises and the Gospel. And I'd love to give you my free daily devotional: Journey to Knowing God. You'll get all this (and updates with new content) when you subscribe to the blog.