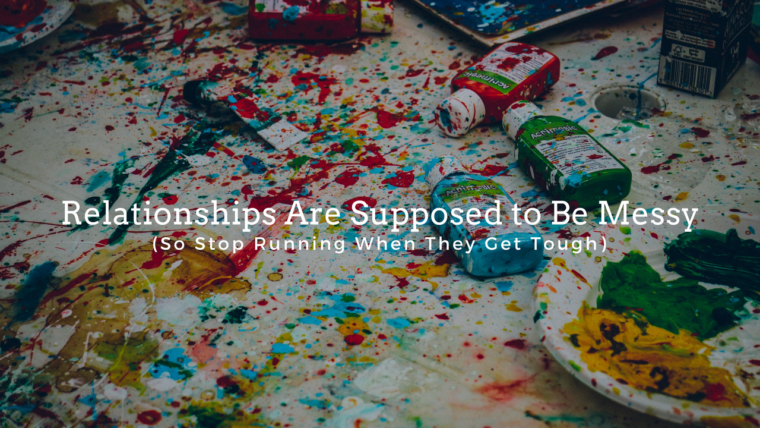 Relationships are supposed to be messy. The wounds all over me are proof. But no one told me to expect them. I always thought relationships were supposed to be good all the time, otherwise, you'll have to end them. When things get tough, you're supposed to run, grudge, and, when applicable, break up. I caught that, I wasn't taught that. No one sat down and told me. I simply watched and listened.
The deepest pain I've felt has been caused by ruined relationships. Hands down. In the moment of abandon, the pain cuts like a scorching Samurai Sword slicing down the middle of your body – top to bottom. But after awhile, the body heals itself so it appears whole again. Problem is, over time the pain becomes a virus in the bloodstream, infecting every square inch of who you are.
Relationships Are Supposed to Be Messy
I wish someone had told me the truth. But even if they did, I'm sure I wouldn't have listened.
Unfortunately, friendships are begun with underlying expectations of perfection. Marriages are entered into and informed by the latest romantic comedy rather than reality. Parenting is done far more as a drill sergeant than as a potter.
We tend to mess this relationship stuff up before we even get started.
Because expected perfection in friendships always ends with pain and severing. Movie-shaped marriages never end happily ever after – they end. Drill sergeant parenting lacks the one thing that will survive decade after decade – relationship.
Ruined relationships are like a boa constrictor tightening its ten feet of muscular body around your torso and letting go just before it crushes your ribs. You're not dead, but you want to be.
But I have a hunch. It's a conviction really. It's the thing I've been learning the most in 2017. If we want to live well, we must expect the mess, dive into the mess, work through the mess, and help clean the mess – together.
One of the most beautiful pictures of grace is people loving each other in the middle of tension. Because tension is the great measuring stick of humility and love, honor and mercy, grace and truth.
The place of tension is the great revelatory scene in the story – it's where we see how willing we are to add someone else's mess to our lives.
The moment of tension is the moment of truth where we must choose if we expected this to happen or not.
Expect perfection? Tension will kill your relationships.
Expect a mess? Tension will strengthen your relationships.
So Stop Running When They Get Tough
Cowards don't do relationships well. It takes courage to live in community.
When we run from relationships when they get tough, we are breaking out before the breakthrough. Because when relationships get tough, the foundation is only then beginning to be laid.
We are all living a story and the intersection points of our story and other's stories are where all our stories get better. God said it is not good for man to be alone (Genesis 2:18). But too many of us are going through life alone and isolated.
Past relational wounds are like scars that are so ugly, they haunt us. They keep us from opening up. They tell us it's safer to remain closed off.
If you've ever been hurt by another human being, you know the struggle of trust. Our wounds tell us that everyone is unworthy of our trust. Those scars tell us that if we're not careful, we'll become scarred even more.
We all need healing, but the irony is, the best place to find healing from past relational wounds is to pursue community.
Healing doesn't happen in isolation. It happens through a deep faith in Christ and authentic community within His family.
This is the great conundrum of life: relationships can profoundly hurt us, but they can also profoundly bless us.
So the question is, are they worth it?
My answer is yes. But I have to remind myself of that answer on a daily basis. And you will, too.
It's Not Supposed to Be Easy
I know what it's like to have your soul feel like it's being choked by the weeds of conflict. I know what it's like to be hurt by someone who doesn't want to embrace the mess and work through the tension together.
Those memories make this pursuit feel like trying to run a 5K in quick sand.
And, a lot of times, that's exactly how it's supposed to feel.
As people who are indwelled by the Spirit of God, we must expect to be led to opportunities to love others – mess and all.
As sheep being led by the Good Shepherd (John 10), we must realize that there will be times when God leads us to places of peace like the green pastures and quiet waters. We must also realize that there will be times when we go through dark valleys and even in those times, our Good Shepherd is with us.
So the next time we experience tension or conflict, let's resist running from it and, instead, settle in and work through it – together. It's worth it because others are worth it.
25 If we live by the Spirit, let us also keep in step with the Spirit. 26 Let us not become conceited, provoking one another, envying one another. Brothers and sisters, if someone is overtaken in any wrongdoing, you who are spiritual, restore such a person with a gentle spirit, watching out for yourselves so that you also won't be tempted. 2 Carry one another's burdens; in this way you will fulfill the law of Christ. – Galatians 5:25-6:2, CSB
Have Anything to Add?
Join the conversation in the comments below or connect with me on social media: Twitter | Facebook.
Engage Culture With the Gospel
I'd love to go on this journey of following Jesus with you and help you engage culture with the gospel. So let's be email friends. I'd love to send you a copy of my two free eBooks: Bible Hacks: Understanding the New Testament and Do Something: Cultural Crises and the Gospel. And I'd love to give you my free daily devotional: Journey to Knowing God. You'll get all this (and updates with new content) when you subscribe to the blog.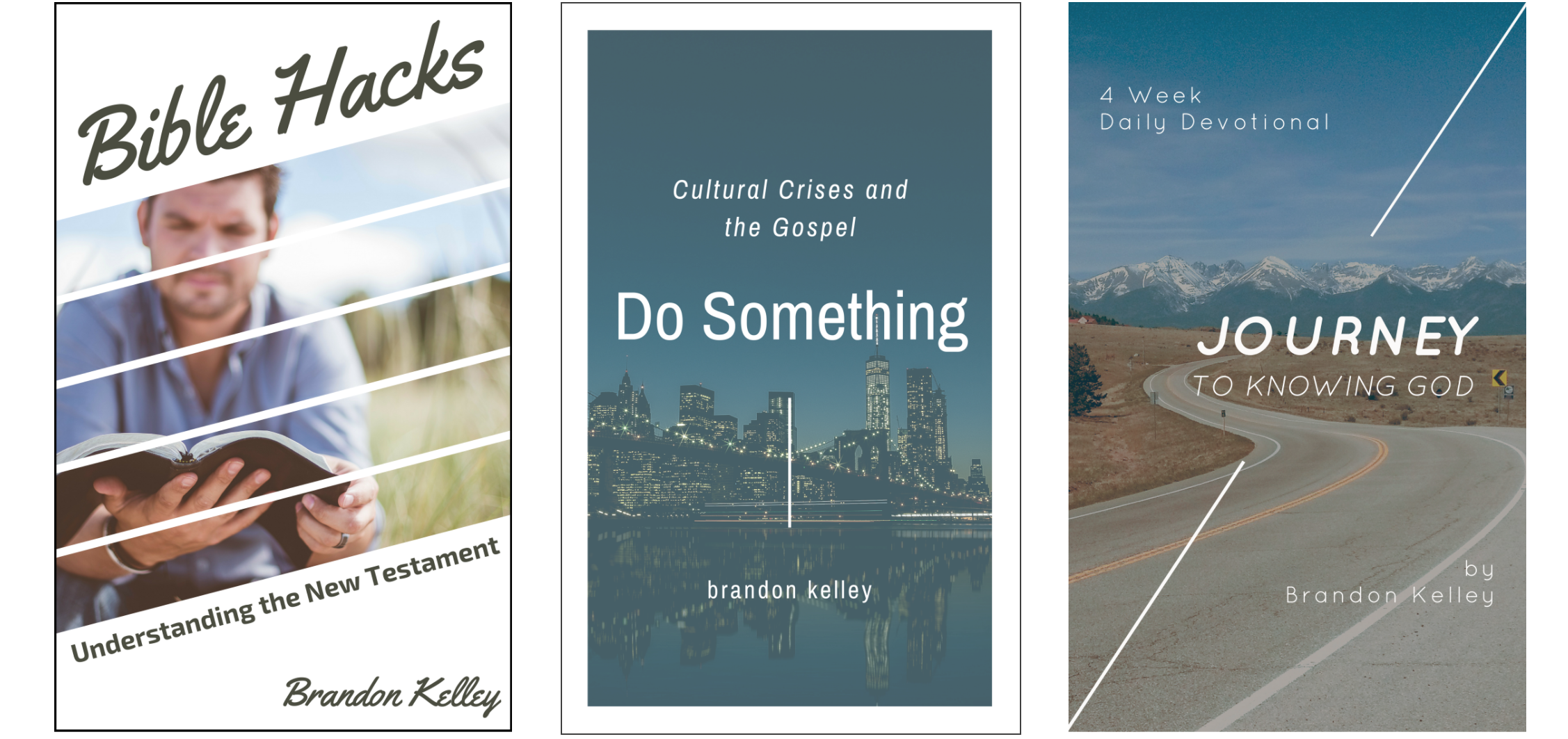 Related Post