I've got good news for you. Yes. The Gospel is more than salvation, it's more than you thought. The Gospel isn't only a message of you're saved by Jesus, but it's something much more. It's regrettable that, for many people, the Gospel is simply God's message of salvation for mankind through Jesus Christ. We've done a disservice to God's purposes when we stop there.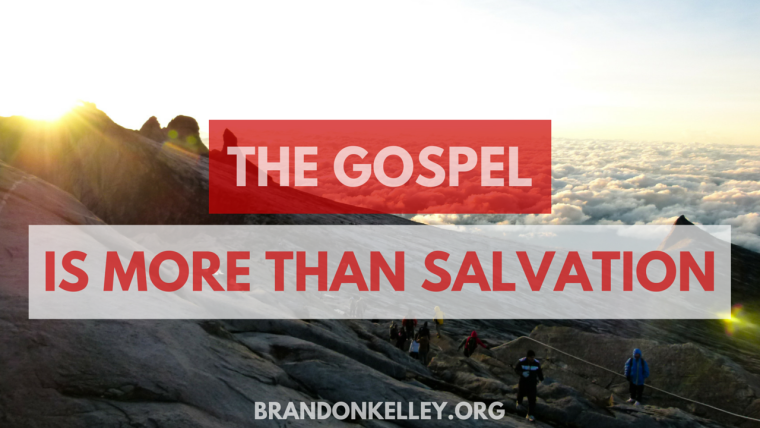 Our God is a loving and lavish God. As if saving us from our sins wasn't enough, He goes much further. Typically the message we'll hear about the Gospel is the plan of salvation. Depending on what tradition you come from, you may have heard some variation of faith, repentance, confession, baptism, and continued faith. Some people put baptism as a different response to God rather than the initial response to His grace and part of the plan of salvation. In case you'd like to read more about baptism, read 4 Things You Should Know About Baptism.
But this article isn't about baptism. It's not even about initially responding to God's grace and receiving salvation through Jesus Christ. In fact, it's about the result of salvation. It's about the fact that the Gospel is more than salvation.
A Mystery Finally Revealed
In Colossians 1, Paul beautifully and powerfully explains the greatness and surpassing supremacy of Christ, then at the end, he drops a bomb! *I love Colossians 1, in fact I wrote a manifesto based on it and then turned it into a spoken word track.* I highly recommend you read the entire chapter so you can see the way he moves toward this mystery being revealed. 
What is the bomb that he drops? Christ. In. You. The hope of glory. To borrow a phrase from the article and spoken word track I referenced above:
Christ has taken up residence in you. You live in Him and He lives in you. A mystery revealed, but a reality so complex and amazing – the Creator of the Universe has looked at you and declared, that'll do.
Christ lives in you. How? The indwelling of the Holy Spirit. God has not only saved you, but He now has chosen to dwell in you. Mind blown.
God spoke through His prophet Ezekiel almost 600 years before the incarnation of Jesus and said this:
I will give you a new heart, and a new spirit I will put within you. And I will remove the heart of stone from your flesh and give you a heart of flesh. 27 And I will put my Spirit within you, and cause you to walk in my statutes and be careful to obey my rules. (Ezekiel 36:26-27)
Not only does God save us, but He gives us a new heart and puts His Spirit within us. What does the Spirit do? Well, one thing is He causes us to walk in His statutes and to carefully go about obeying His rules. In other words, the Spirit brings out from within us, the fruits of Himself (fruits of the Spirit).
A New Life, A New You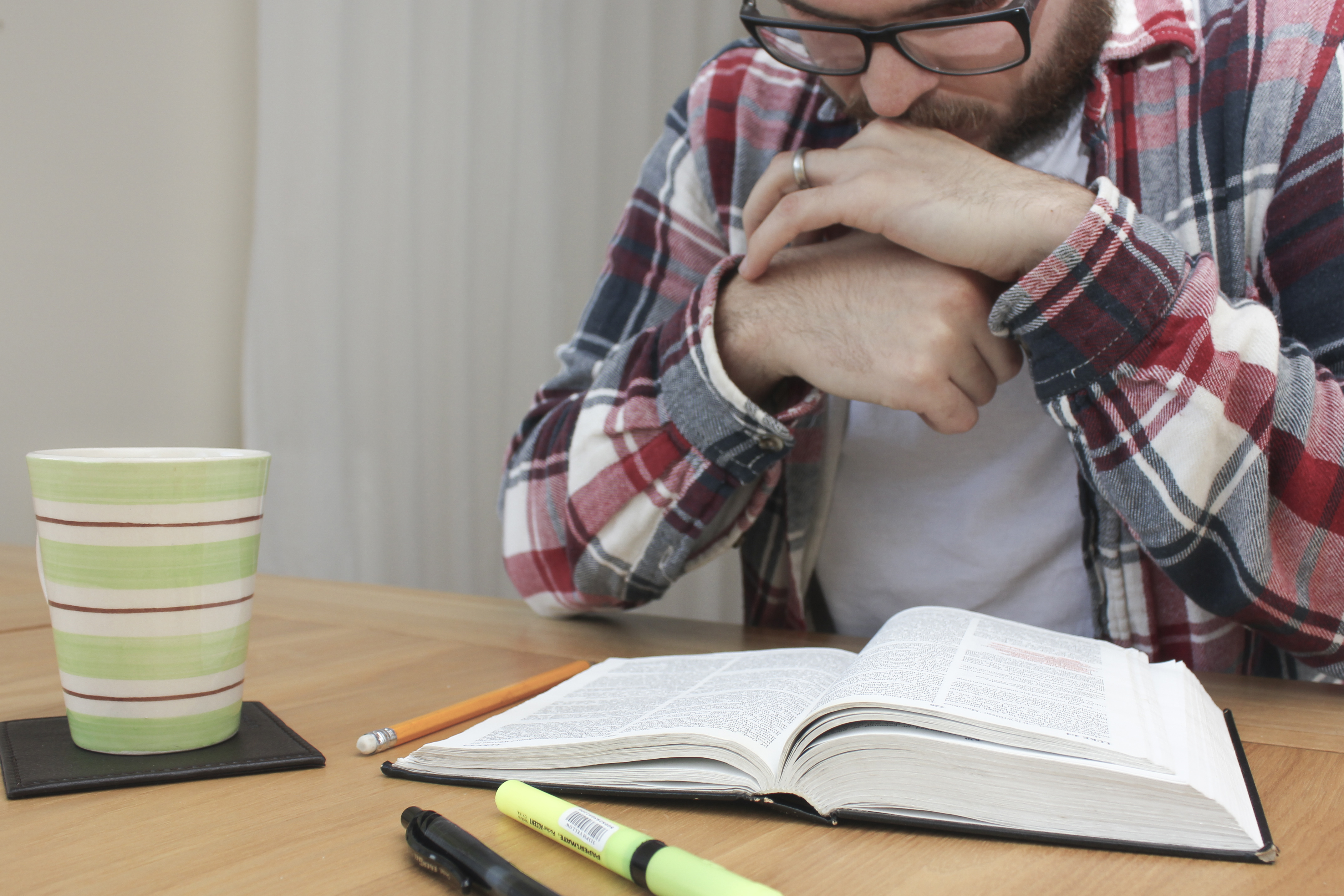 The apostle Paul, in his writings, is constantly pointing to right living, but he never does so without coming at it from the the standpoint of this is who you are in Christ, so live into who you are. Too often times pastors preach these passages isolated from their broader contexts and ignore the this is who you are in Christ or this is what God has done in you. Just look at this sampling of passages:
Colossians 3

If then you have been raised with Christ, seek the things that are above, where Christ is,seated at the right hand of God. 2 Set your minds on things that are above, not on things that are on earth. 3 For you have died, and your life is hidden with Christ in God. 4 When Christwho is your life appears, then you also will appear with him in glory.

5 Put to death therefore what is earthly in you…

Galatians 5

16 But I say, walk by the Spirit, and you will not gratify the desires of the flesh. 17 For the desires of the flesh are against the Spirit, and the desires of the Spirit are against the flesh, for these are opposed to each other, to keep you from doing the things you want to do. 18 But if you are led by the Spirit, you are not under the law. 19 Now the works of the flesh are evident…

Ephesians 4

17 Now this I say and testify in the Lord, that you must no longer walk as the Gentiles do, in the futility of their minds. 18 They are darkened in their understanding, alienated from the life of God because of the ignorance that is in them, due to their hardness of heart. 19 They have become callous and have given themselves up to sensuality, greedy to practice every kind of impurity. 20 But that is not the way you learned Christ!— 21 assuming that you have heard about him and were taught in him, as the truth is in Jesus, 22 to put off your old self, which belongs to your former manner of life and is corrupt through deceitful desires, 23 and to be renewed in the spirit of your minds, 24 and to put on the new self, created after the likeness of God in true righteousness and holiness.

2 Corinthians 5

17 Therefore, if anyone is in Christ, he is a new creation. The old has passed away; behold, the new has come. 18 All this is from God, who through Christ reconciled us to himself and gave us the ministry of reconciliation; 19 that is, in Christ God was reconciling the world to himself, not counting their trespasses against them, and entrusting to us the message of reconciliation. 20 Therefore, we are ambassadors for Christ, God making his appeal through us. We implore you on behalf of Christ, be reconciled to God. 21 For our sake he made him to be sin who knew no sin, so that in him we might become the righteousness of God.

Galatians 2

20 I have been crucified with Christ. It is no longer I who live, but Christ who lives in me. And the life I now live in the flesh I live by faith in the Son of God, who loved me and gave himself for me.
Why does He do all these things? Because He wants to make you new. He wants to have you join Him on His mission of bringing the whole world to Himself. 
The Gospel is More Than Salvation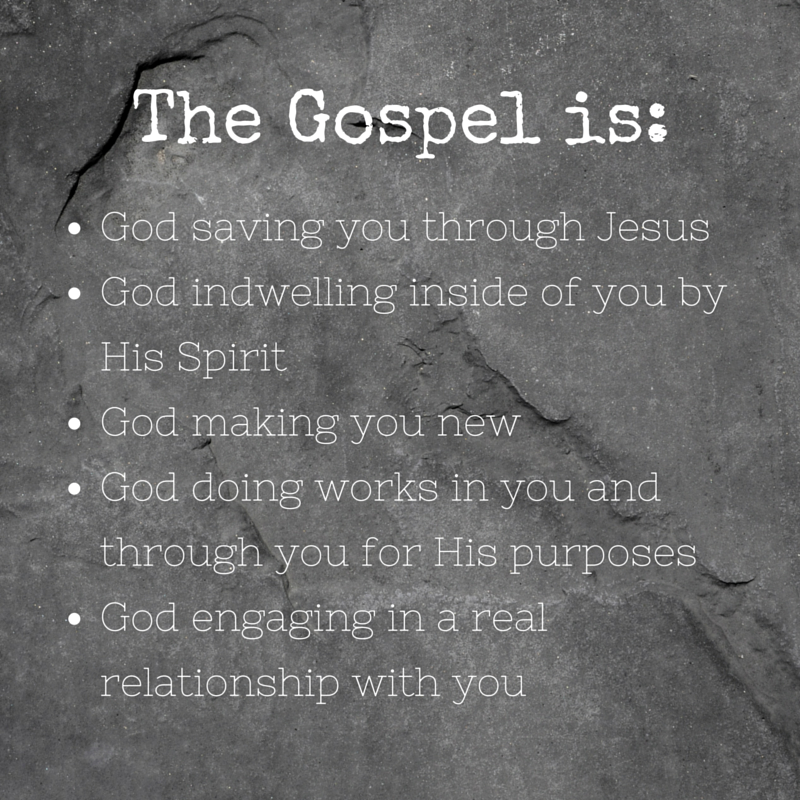 Check out the short video clip below where I talk even more about this. 
Have you encountered this teaching or have you encountered teaching that is more moralizing in nature and ignoring this part of the Gospel? I'm curious. Leave a comment or let me know on Twitter or Facebook.