It lasted for around 3 hours. It was one of the most philosophical and theological conversations I have ever had. Brandon, the gentleman who I had the privilege of speaking with for so long, was the most intellectual 20-year old I have ever met. He thought a lot about his faith and his commitment to it. He had quite the story as well.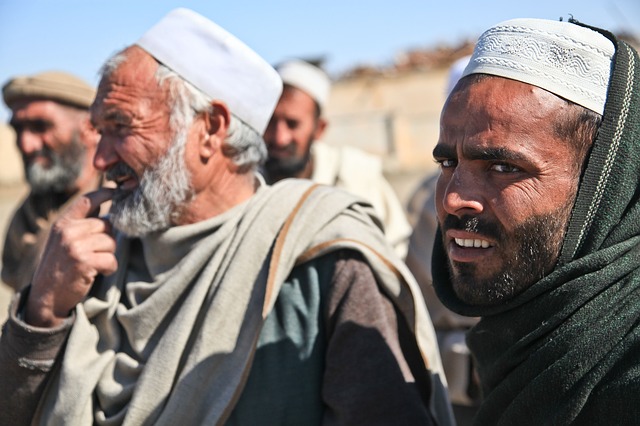 He grew up in Texas. He didn't have a High School diploma, but he was working on his GED. He was staying at a homeless shelter because he didn't have anywhere to go. I believe, though, that the future is bright for him. We talked and talked and talked. I thoroughly enjoyed our conversation, but I walked away sad.
What I Learned From My Conversation With a Muslim About Faith
Common Ground
The first thing that really stuck out to me while I was talking with Brandon was the amount of biblical knowledge he had. He talked about the Old Testament, the New Testament, and a heck of a lot about Jesus. He viewed Jesus as a really big deal. He talked about his desire to live for God. A lot of what he said, I found myself nodding in agreement.
Digging Deeper
It took a lot of listening on my part to begin to understand the underlying beliefs of Brandon and his faith. I knew a fair bit about the Muslim faith and its connection to Abraham, but I wanted to make sure I was hearing what he was saying about his faith. He talked a lot about living for God. That was his big thing and everything else stemmed from that. 
He certainly believed that there was a distinct connection between his actions and his eternal destination. He talked a lot about society and right living. He talked about the importance of eating healthy and taking care of his body. He had a lot of convictions and they all derived from his faith.
It became apparent to me that, to get to his foundational beliefs, I would have to ask good questions.
Asking Questions
He talked a lot and I did a lot of listening… A lot! It's interesting how great the connection is of asking good questions and listening well. I had to listen well if I was going to ask good questions. 
I asked him tough questions about the Quran. I asked him how he interprets it since there are many instances of blatant contradictions. He answered my question cordially.
I asked him questions about his desire to live for God and how that relates to his relationship with God. It was through these questions that we got to the point of seeing his underlying belief about God and himself. You see, the Muslim belief is that you MUST live a good life and then you are at the mercy of Allah. In other words, there are no guarantees whatsoever. There is no atonement for your sins. You are at the mercy of Allah and how he is feeling in the moment of judgment.
I knew what my next questions had to relate to: Jesus. I asked him how he viewed Jesus. He answered, "great prophet, teacher, man of God, etc…" I asked him about the cross and the meaning of that. We were finally getting somewhere. We were headed towards an encounter with grace. I shared with him what the Gospel message is, how great grace is, and what that means for him.
He really had a hard time with it. The stumbling block for him was grace. He had it so ingrained in his mind that God deals with him according to his actions (and he isn't wrong, except he is missing something big: Jesus). The idea that he could have assurance of his salvation through Jesus Christ was a hurdle that he wasn't ready to engage with.
I walked away sad that night. I was thankful that I got to talk with Brandon about so many things, especially Jesus.
Grace Is Crazy Good, But It Isn't Always Received
The idea that at the cross of Christ, all your sins were paid for is ludicrous to those who don't believe. Our world (and many Christians) believes that good people go to heaven. Muslims believe this as well. But that's a lie straight from the pits of hell. Good people don't go to heaven for there are no truly good people. If the standard were our neighbor then surely some would be worthy to enter, but they are not the standard. God is the standard and he is perfect. He is holy. We fall short every time we try to meet that standard. That's exactly why grace is crazy good. Jesus paid the penalty that we deserve even though he was perfect. He didn't deserve the penalty but freely took it. God shows his love through sending Jesus.
Muslims need to be showered with grace. They need to know that the grace of God is a real thing. They need to know the message of the cross and you and I are called to tell them and show them.
A Word to the Politically Engaged
If you follow Jesus, stop spewing hatred towards Muslims. I know, there are Muslims who are extremists and terrorists. They have done evil things and continue to do evil things. But here's the thing: 1st Century Christians faced a power a lot like ISIS, that is the Roman Empire. And it was in the midst of that context, a culture of torture, intimidation, terrorism, that Jesus tells his disciples these words:
Matthew 5:43-47 (NASB)

43 "You have heard that it was said, 'You shall love your neighbor and hate your enemy.'44 But I say to you, love your enemies and pray for those who persecute you, 45 so that you may be sons of your Father who is in heaven; for He causes His sun to rise on the evil and thegood, and sends rain on the righteous and the unrighteous. 46 For if you love those who love you, what reward do you have? Do not even the tax collectors do the same? 47 If you greet only your brothers, what more are you doing than others? Do not even the Gentiles do the same?
The way of Jesus is counter-cultural. When your anger tells you FIGHT, Jesus tells you LOVE. When your anger tells you HATE, Jesus tells you PRAY. The world will only know what grace is when the community that is called to bear that message, the Church, shows grace. Go be Jesus to someone. Go love on your enemies. Pray for them. After all, how many people have you seen come to Jesus because a Christian hated them?
I am so thankful for my conversation with Brandon. Please join me in praying that he would come to know Jesus and His gift of grace.