Last Friday, my post 4 Things Jesus Absolutely Didn't Die For became, in one day, the all-time most viewed article on this site. I'm not really surprised that this happened. It resonated on Reddit, totaling 240 comments and thousands of views. Many of these comments were focused on a discussion of what Jesus did die for. Instead of trying to broach this topic in a comment on Reddit, I'll do so here.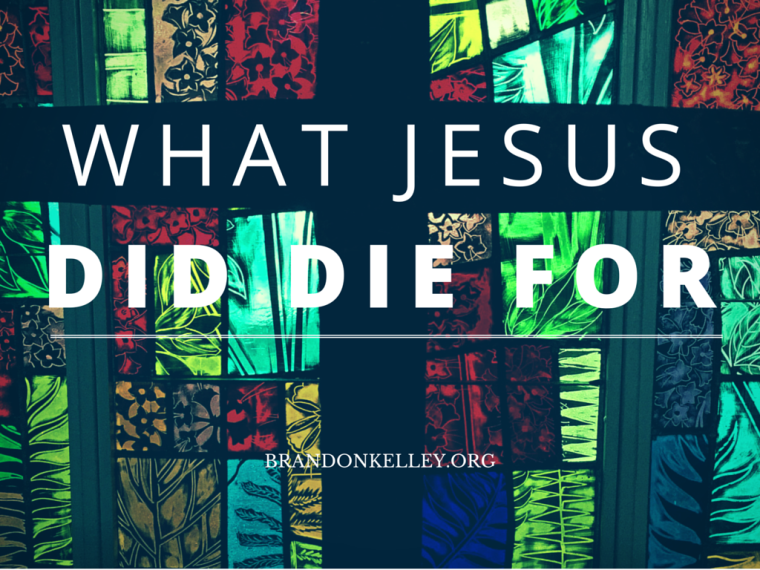 What did Jesus die for? What was the purpose of going to the cross, dying, and resurrecting? Was it to reveal to us the nature of God? Was it to take on God's wrath? What the cross of Christ represents in your theology will determine what you ultimately believe about Christianity. The treatment of the purpose of Jesus' death in this article is only going to brush the surface on what could be written. Even so, it won't be a simple 500 word article. Work through this slowly.
What Is God Like?
Before we even get to the cross, it's vital we understand God's nature according to His word. When we examine and develop a doctrine of God (understanding of, teaching of) we see that there's a tension inside of God in His very nature.
There are countless references to God's holiness. He is completely set apart from all of Creation in morality and existence. We see verses like Psalm 22:3, "Yet You are holy, O You who are enthroned upon the praises of Israel" and Revelation 4:8, "And the four living creatures, each one of them having six wings, are full of eyes around and within; and day and night they do not cease to say, 'HOLY, HOLY, HOLY is THE LORD GOD, THE ALMIGHTY, WHO WAS AND WHO IS AND WHO IS TO COME.'"
No other attribute of God is emphasized as much as His holiness is. The three-fold repetition displays the great emphasis on this aspect of His nature. God is holy, holy, holy. He is completely other. He is perfect. He is transcendent. He is eternal. He is just. He is love.
*Side Note*
Notice that this same declaration is found within the Old Testament AND the New Testament. It's a complete misunderstanding to declare that the God of the Old Testament is different from the God of the New Testament, for He and His word is unchanging. Here's a great collection of
88 Bible verses on the unchanging nature of God and His word
.
God is not only holy, but He is love. 1 John 4:16 declares, "So we have come to know and to believe the love that God has for us. God is love, and whoever abides in love abides in God, and God abides in him" (emphasis mine). Did you notice that declaration? God is love. He is the very embodiment of love. Exodus 34:6 says, "The Lord passed before him and proclaimed, 'The Lord, the Lord, a God merciful and gracious, slow to anger, and abounding in steadfast love and faithfulness…'"
What does this mean, then?
God's holy nature causes Him to have to punish sin. Ezekiel 18:4 says, "Behold, all souls are mine; the soul of the father as well as the soul of the son is mine: the soul who sins shall die." The soul who sins shall die. Romans 6:23 says, "For the wages of sin is death, but the free gift of God is eternal life in Christ Jesus our Lord." Do you notice the two aspects of God's nature in that verse? Holiness declares that the wages of sin is death. Love declares the free gift of God is eternal life in Jesus.
Does God just compromise His own nature, then?
The tension within God declares that sin must be punished, for He is holy and He expects us to honor Him with our lives, for He is the Creator of all things, but it also declares, because of His love, that He should offer forgiveness.
He is not just Redeemer, but also Ruler. He is the King on the throne. He is the standard in which morality is set to. Sin is disobedience to the Creator of all things. God takes disobedience much more seriously than we do. At the same time, He takes forgiveness much more seriously than we do. 

We see, then, that God does not set out to compromise His own nature, for He is not able to do so. He is righteous, "Clouds and thick darkness surround Him; Righteousness and justice are the foundation of His throne" (Psalm 97:2).
God requires that sin be punished and sinners to be offered forgiveness. One doesn't come without the other.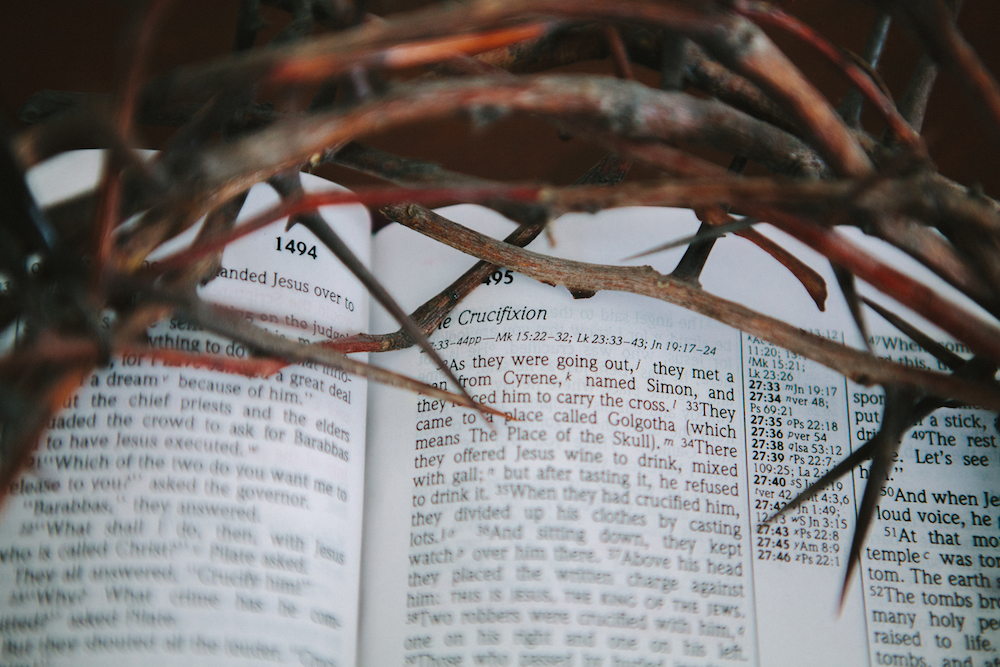 But what about wrath?
A lot of people are uncomfortable with the idea that God is able to be love and exhibit wrath towards sin. For example, Isaiah 30:27-30 says:
Behold, the name of the LORD comes from a remote place;
Burning is His anger and dense is His smoke;
His lips are filled with indignation
And His tongue is like a consuming fire;
28His breath is like an overflowing torrent,
Which reaches to the neck,
To shake the nations back and forth in a sieve,
And to put in the jaws of the peoples the bridle which leads to ruin.
29You will have songs as in the night when you keep the festival,
And gladness of heart as when one marches to the sound of the flute,
To go to the mountain of the LORD, to the Rock of Israel.
30And the LORD will cause His voice of authority to be heard,
And the descending of His arm to be seen in fierce anger,
And in the flame of a consuming fire
In cloudburst, downpour and hailstones.
Leon Morris says this in regards to God's wrath:
Because God is the moral God he is, he is angry when people sin, people whom he created for a higher destiny than that. Again and again it is emphasized that God is personally at work in the execution of his anger, just as he is in the showing of his mercy. Dodd distinguished between wrath and mercy, regarding wrath as an impersonal process and mercy as God's personal action, as we have seen. But the prophets make no such distinction. Micah prays, 'You do not stay angry for ever but delight to show mercy' (Mi. 7:18). Similarly the Psalmist can speak of forgiveness and wrath in the same breath: 'You forgave the iniquity of your people and covered all their sins. You set aside all your wrath and turned from your fierce anger' (Ps. 85:2-3). I do not see how it can seriously be contended that in such passages mercy is to be regarded as personal and wrath as impersonal. The same kind of language is used of both. 1
As much as God's wrath makes us uncomfortable and as much as it causes us to question our understanding of a loving God, we must deal with the over 580 references in Scripture to the wrath of God.
As mentioned above, God's nature is unchanging. His wrath is spoken of in the Old Testament, but also in the New Testament. Just look at this, "For the wrath of God is revealed from heaven against all ungodliness and unrighteousness of men, who by their unrighteousness suppress the truth" (Romans 1:18). Want to see more on God's wrath? Check out this useful article by Desiring God called, Five Truths About the Wrath of God.
God punishes the sinner because of his sin. We shouldn't understand His wrath as some unhinged crazy person, but as the righteous and just punishment of sinning against a holy God.
Want to know God in a deeper way? I just released a FREE 4 week audio course + daily devotional called, Journey. 
Get your copy today!
Here's another thought from Morris as we begin to look to what Jesus has accomplished on the cross:
God's attitude to evil is not passive. He is vigorously opposed to it. But he is also a merciful God and it is to him that we owe the forgiveness which means that we are no longer the objects of his wrath. Wrath and mercy both belong to God. 1
What Jesus DID Die For
Jesus Himself said that He "came to seek and to save the lost" (Luke 19:10). That was His mission. Redeeming the whole world was His mission. 
In Jesus we see God taking it upon HIMSELF to take on the wrath of HIMSELF so that those who call on His name could be counted as righteous, as justified, as redeemed, as reconciled people. 
Don't miss this: God Himself has taken it upon Himself to be the substitute. He has taken our place, and, in turn, has given us the opportunity to be forgiven.
How does this happen?
Charles E.B. Cranfield said this:
God, because in his mercy he willed to forgive sinful men, and, being truly merciful, willed to forgive them righteously, that is, without in any way condoning their sin, purposed to direct against his own very self in the person of his Son the full weight of that righteous wrath which they deserved.
From the Old Testament and to Jesus, we see a theme of sacrifice. Jesus' last meal with His disciples was the Passover feast where He completely re-pictured the passover, not as pointing back to Egypt, but as pointing to Himself. In Luke 22 we see Him say:
14 And when the hour came, he reclined at table, and the apostles with him. 15 And he said to them, "I have earnestly desired to eat this Passover with you before I suffer. 16 For I tell you I will not eat it until it is fulfilled in the kingdom of God." 17 And he took a cup, and when he had given thanks he said, "Take this, and divide it among yourselves. 18 For I tell you that from now on I will not drink of the fruit of the vine until the kingdom of God comes." 19 And he took bread, and when he had given thanks, he broke it and gave it to them, saying, "This is my body, which is given for you. Do this in remembrance of me." 20 And likewise the cup after they had eaten, saying, "This cup that is poured out for you is the new covenant in my blood.
Jesus tells His disciples that when they eat of the Passover, they are to remember HIM. He is the real passover, for upon His sacrifice, the sinners who are in Him are passed over and forgiven.
I discussed God's righteousness above, but it is at the cross of Christ and subsequent resurrection that we see the righteousness of God fully realized and revealed apart from the Law of Moses:
21 But now the righteousness of God has been manifested apart from the law, although the Law and the Prophets bear witness to it— 22 the righteousness of God through faith in Jesus Christ for all who believe. For there is no distinction: 23 for all have sinned and fall short of the glory of God, 24 and are justified by his grace as a gift, through the redemption that is in Christ Jesus, 25 whom God put forward as a propitiation by his blood, to be received by faith. This was to show God's righteousness, because in his divine forbearance he had passed over former sins. 26 It was to show his righteousness at the present time, so that he might be just and the justifier of the one who has faith in Jesus. (Romans 3)
Peter talks about what happened on the cross of Christ, "'He himself bore our sins' in his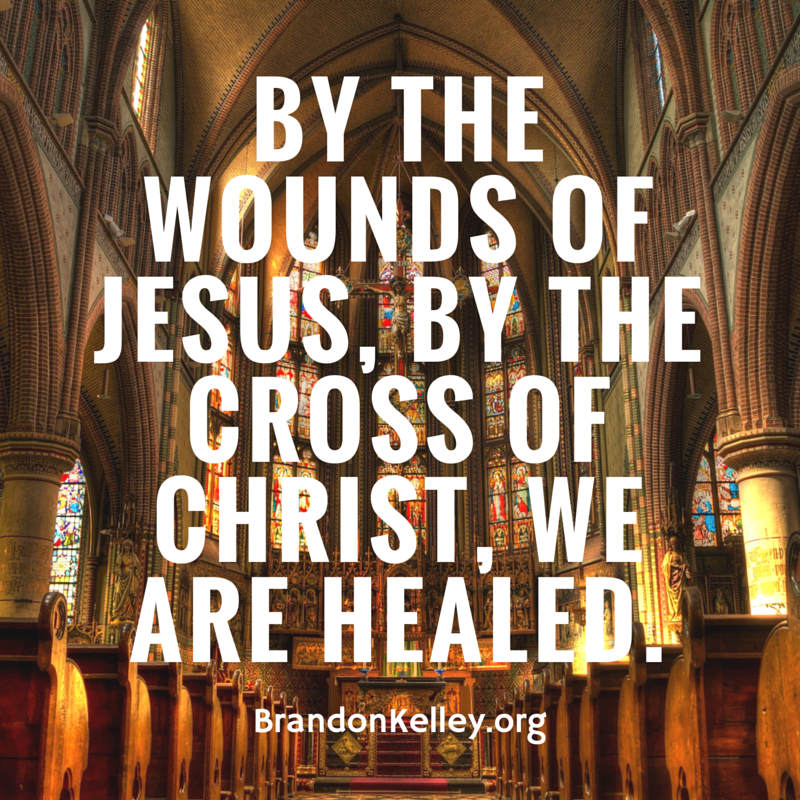 body on the cross, so that we might die to sins and live for righteousness; 'by his wounds you have been healed'" (1 Peter 2:24).

By the wounds of Jesus, by the cross of Christ, we are healed.
John Stott says this, "If God in Christ did not die in our place, there could be neither propitiation, nor redemption, nor justification, nor reconciliation," and "God does not love us because Christ died for us; Christ died for us because God loved us." 2
Jesus died for you because God loves you.
Without Jesus dying on the cross and being resurrected from the dead, we are in sin and left to our own demise.
Jesus going to the cross was all part of God's plan, and its a beautiful thing for those being saved, "This man was handed over to you by God's deliberate plan and foreknowledge; and you, with the help of wicked men, put him to death by nailing him to the cross" (Acts 2:23)
So Much More Could Be Said
I've only touched the surface of what could be said on the purpose of Jesus dying. There have been countless numbers of books written on this subject, not to mention the abundant amount of Bible passages speaking to it. While this article is over 2,000 words long, it could have been this long, Jesus died for you. That is the truth. God loves you and has sent His Son into the world to take your place of punishment so that you could live eternally in Christ.
---
1 The Atonement by Leon Morris
2 The Cross of Christ by John Stott