4:00 a.m. is a popular time in the Kelley household. None of us should be up at this time or want to be up at this time, but most days we are up (at least two of us). Our youngest daughter, Piper, likes to wake up at this time. Sometimes our oldest daughter, Kairea, decides to join her just to make things extra interesting in the morning.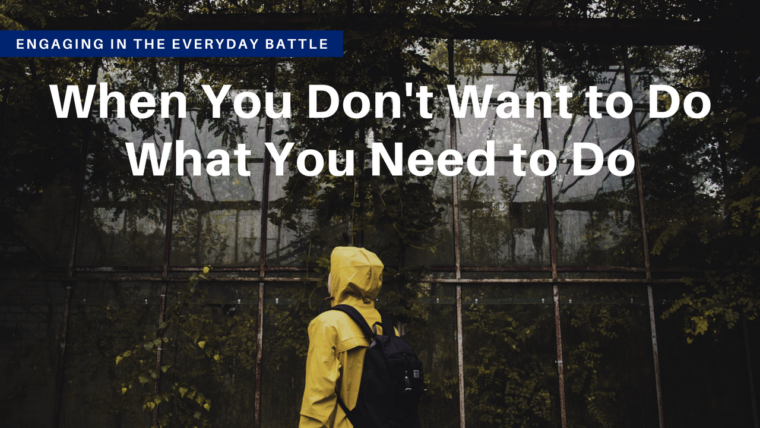 This morning was one of those mornings. I currently sit here at the dining room table in the camper we are staying at in Coeur d'Alene, Idaho which sits next to Sara's sister and brother in-law's home. Piper is sleeping in my arms and I'm doing what I do most every morning – writing. It's now 6 a.m. local time and I'm just reveling in the victory of getting this little girl back to sleep. But our girls aren't the only ones who don't always want to do what they need to do. We're all guilty of this. I certainly am.
When You Don't Want to Do What You Need to Do
Every off-day, every vacation day, for me at least, is a battle. I don't do off-days well. I don't do vacations well. To be honest, I don't at all relax well. But I'm trying. And now that we're starting day 3 of our vacation, I can clearly see the battle that has been going on inside of me so far. 
I have had moments during this vacation when I started getting a bit intense and frustrated. I've also had moments when I forced myself to take a deep breath and enjoy the reality of vacation. These two contrasting moments have been quite close together, too. As if I'm in a boxing match with myself, I am trying to dodge the left hook of frustration and counter with an uppercut of relaxation. 
When you don't want to do what you need to do, what do you do? Do you engage in the battle or do you stay in the crazy cycle? Here's how this can play out:
| | |
| --- | --- |
| What we need to do | What we want to do |
| Rest in the arms of Christ | Stress in the arms of life |
| Pray about our troubles and anxieties in faith | Vent to someone other than God so we can feel justified |
| Stop taking ourselves so seriously | Ensure everyone likes us, respects us, is impressed with us |
| Open our ears to someone else | Open our mouths to everyone about ourselves |
| Take care of the Temple (our bodies – eat right, exercise, etc.) | Take care of our cravings and never deny ourselves |
| Let go of control and give it all to God | Clutch the keys of control and always make the plan |
The battle between these two contrasting things – what we need to do and what we want to do – is never over. You will fight it every single day. And whichever side you lean toward more will determine your success in life. Now I don't mean success in terms of lots of money and status, but success in having a lasting relationship with God, a lifelong and fruitful marriage, raising kids who know their parents care about them and love them, and serving others with the love of Christ and the hope of the Gospel.
All This From 4 a.m. (What's the Connection?)
You may be wondering how this is all related. Allow me to explain.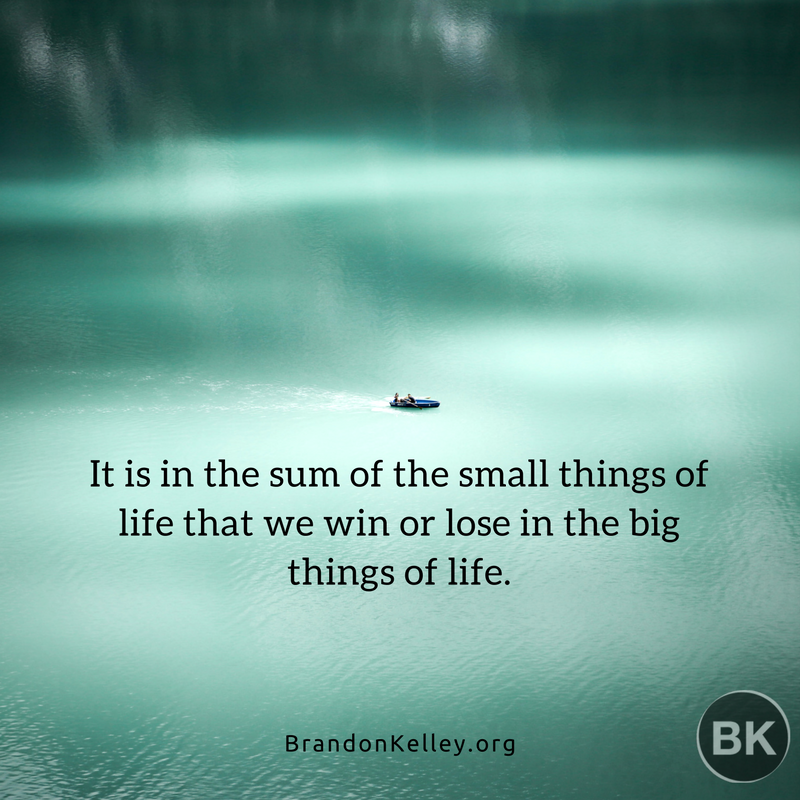 If we don't first acknowledge there is a battle, we'll lose without even realizing it. If we acknowledge the battle in only the big things of life, we'll fail because it is in the sum of the small things of life that we win in the big things of life. 
These moments, early in the morning with my little girl sleeping in my lap, so peaceful, so relaxed, warms my heart. And if I'm too focused on what's next, I'll miss it. 
If you find yourself trying to dodge the left hook of frustration, stress, or anxiety, then counter with the uppercut of joy and relaxation. After all, Jesus said something similar. Maybe we all could use some of this in our lives…
"Come to me, all you who are weary and burdened, and I will give you rest." – Matthew 11:28
Want More?
If this article resonated with you, subscribe to the blog. As a way of saying thank you, I have a gift to send you. It's called Journey to Knowing God. It's a 28-day daily devotional that features 4 audio sessions and 24 daily prompts. It will help you experience God in a real way every single day. Let's connect!