Along with a hundred million others, last night I looked upon the site of our two leading presidential candidates take part in a debate. It was filled with everything you would come to expect… Lots of fluff without a lot of substance. More than that, it was a loud reminder of what election season magnifies for the Church.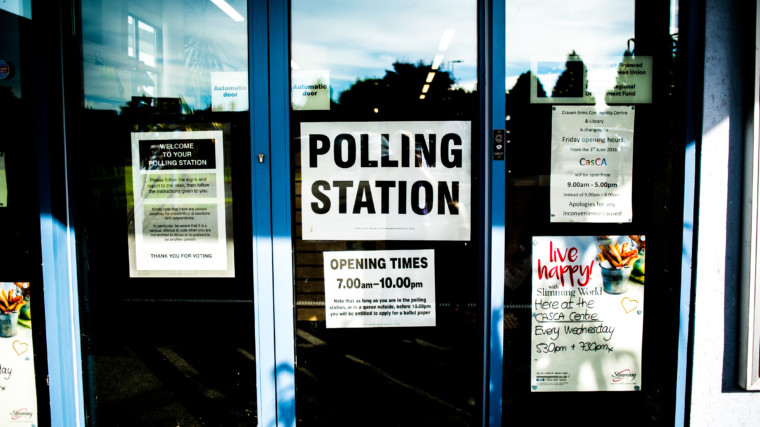 For many people, once January and February of 2017 roll around, life will go back to normal. And for many in the Church, this important lesson will be lost. Let's grasp this and hold on to it. 
What Election Season Magnifies for the Church
It's cliche to say but say I will: the United States is divided. Dividing lines are abundant and complicated. They're not down the proverbial two-party chasm. No. They're much deeper and far less simple than we'd like to think. One generation sees problems that other generations aren't even aware of. Minorities see problems that the majorities aren't even aware of. Worldviews are crashing into each other with every new issue raised and debated. 
And while all this is going on, the Christian must decide what he will do, how he will respond, how he will think, and what he has to contribute for the glory of God. 
So, in a country divided against itself, what does election season magnify for the Church? Jesus' prayer for His Church:
20 "I do not ask for these only, but also for those who will believe in me through their word, 21 that they may all be one, just as you, Father, are in me, and I in you, that they also may be in us, so that the world may believe that you have sent me.22 The glory that you have given me I have given to them, that they may be one even as we are one, 23 I in them and you in me, that they may become perfectly one, so that the world may know that you sent me and loved them even as you loved me. (John 17:20-23)
What Does Unity Really Look Like?
Jesus' prayer above is known as His prayer for unity for the Church. The timing of it is just before He is arrested and subsequently crucified. 
In His prayer, Jesus gives some insight into what unity really looks like and what gives us the basis to experience unity. What we see is that unity isn't experienced by the Church through passive agreement or falling in line with the prevailing cultural ideas of the day. Instead, we see that the basis for the Church experiencing unity is the presence of Jesus.
The continued presence of Jesus is the only basis for unity the Church has. And boy oh boy, isn't that good news?! What this means is that unity is a natural result of Christ in us, the hope of glory (Colossians 1:27). Unity in the Church, then, goes far beyond political party lines, generational lines, ethnic lines, and any other lines we can create. 
So here's the point of all this:
Church, be the anomaly you were meant to be.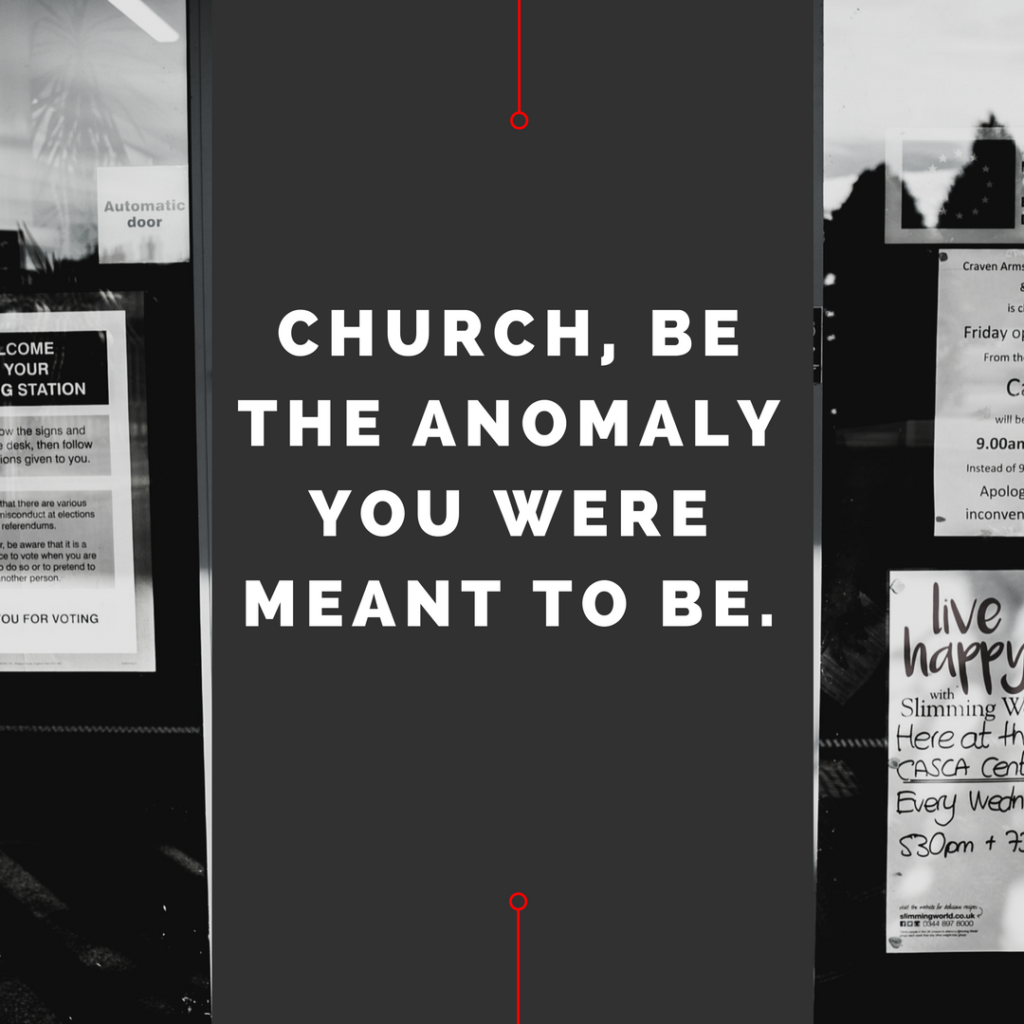 In a country that is full of division, in a world that is full of division, the Church's unity is magnified. It must be. If we are to be the people of God, we must allow every thought, every action, and every word spoken be informed by Christ and His glory. 
We can engage in politics. We can engage in social issues. We must do both. But both must be informed, first and foremost, by Christ and His reign over our lives. He gets the glory. He's the reason for our unity.  
Election season magnifies the Church as the anomaly, as a unified body. 
Want More?
If this article resonated with you, subscribe to the blog. As a way of saying thank you, I have a gift to send you. It's called Journey to Knowing God. It's a 28-day daily devotional that features 4 audio sessions and 24 daily prompts. It will help you experience God in a real way every single day. Let's connect!